PrimaryTrauma Care (PTC)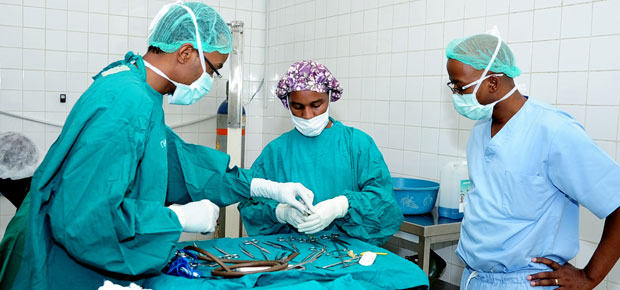 Trauma is an increasingly significant cause of death and disability throughout the world. Developing countries have the highest incidence of injuries, including those from road accidents, violent crime, civil and military conflicts, and landmine injuries.
Primary Trauma Care (PTC) is a system of training for front-line staff in trauma management, aimed at preventing death and disability in seriously injured patients.
PTC is aimed specifically at the needs and logistics of health practitioners in the developing world. It is based on straightforward clinical practice and does not require access to high-tech facilities.
We encourage devolution of responsibility which enables these local practitioners to adapt the PTC courses in areas where a comprehensive approach to trauma management was not previously available because of inadequate resources or training.